Feature Length
Bittersweet
In this feature length documentary, Black Miami University students, faculty, staff, and alumni share their experiences attending a predominantly white university in the rural Midwest. Amid frank discussions of race and discrimination, students also reflect on the relationships, communities, and opportunities that make their time at Miami University both bitter and sweet.
Directed by Andy Rice; co-edited by Anika Elias and Andy Rice; Assistant Editor, Maggie Peña.
Co-Produced by Seth Seward and Andy Rice
Bittersweet Clips
Selection of short clips from the documentary, Bittersweet: Black College Life at a Predominantly White Institution, highlight themes and common experiences of Black alumni, staff, and faculty at Miami University.
African Student Union conversation Duration: 2:17
Allen Foundation Duration: 2:50
Meet the Team Duration: 2:18
Founding of BSAA and the Vietnam War Duration: 3:27
BSAA reflection Duration: 2:17
Deborah and Ron Scott on diversity and finances Duration: 1:38
Diversity at Miami in historical context Duration: 5:08
John Jackson story Duration: 3:45
Larry Young reflection Duration: 2:13
Then and now on roommates and campus climate Duration: 5:21
Documentary Shorts
Trailblazers
Stories of Miami trailblazers who, with resilience and perseverance, changed Miami and the larger community for the better.
Black faculty and staff established Miami's first resource centers and programs for students of color in the 1970s. The first series of Trailblazers documentary shorts profiles four of the campus leaders who did this work, but are no longer here to tell their own stories. The films feature archival materials and interviews with colleagues, friends, and former students to honor those who made a lasting impact on communities of color at Miami University.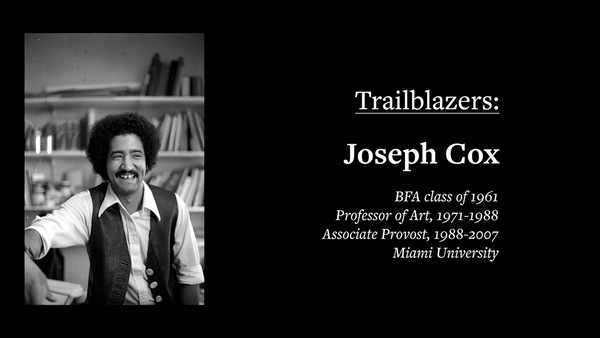 Joseph Cox Duration: 3:37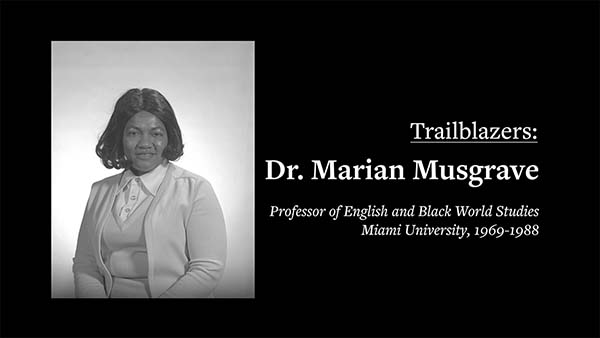 Marian Musgrave Duration: 3:23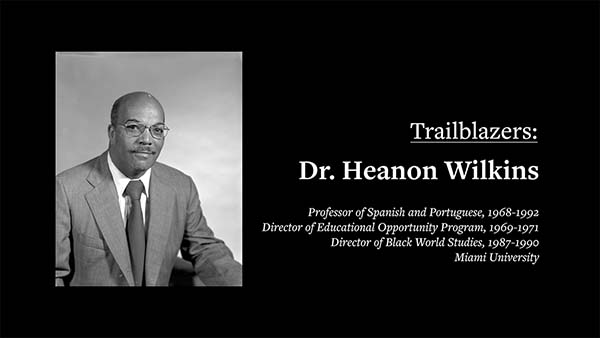 Heanon Wilkins Duration: 4:57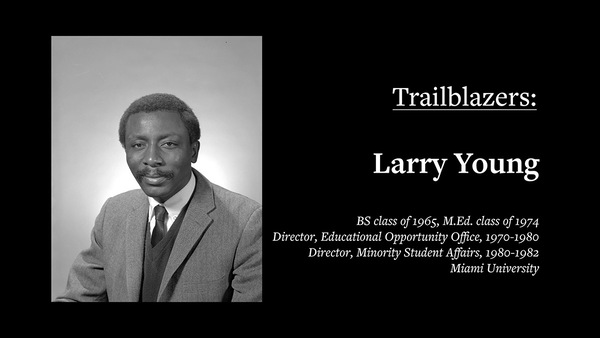 Larry Young Duration: 6:10